Tracy's hard hitting, spirit-filled, sermons have touched men and women of all ages. She teaches biblical truth with practical application to deliver a message of faith, redeeming hope, restoration and freedom. She believes that through the Word of God and the Power of The Holy Spirit that those who are lost will be found and those who are bound will be set free!
Her newsletter is also a weekly staple in thousands of homes nationwide keeping the Word of God alive.
Tracy's Journey
The Painful Past
After years of dysfunctional relationships, addictions and defeated living Tracy discovered her identity in Christ.
"I could never break free from my behaviors or my emotions. By the time I was 30 years of age I had divorced twice, was a single mother of 3 beautiful boys but lost in a lifestyle of addiction and a host of unhealthy relationships. I was broken and lost. I was living a lifestyle of defeat that I so desperately wanted to escape. I tried everything, it seemed, to turn my life around and to change. Nothing seemed to work. Change began to seem impossible for me and I started to lose hope.
The Victorious Life
One day, Tracy's life would change dramatically. She finally embraced help and turned her life over to Jesus Christ, The Savior, The Healer and The Lord over her life.
I was clean and sober for a year and did not know Jesus. I was tormented by my emotions, thoughts, desires, and consequences. I was on my way back into that horrible life until a Christian woman invited me to a prayer meeting and introduced me to Jesus Christ. From that day forward I started to grow and heal and in time, my life completely changed. It did not happen over-night and the process of change was not easy. My entire life has been transformed by surrendering my life to Christ and living my life according to the Word of God (The Bible).
The Purpose
I live in the divine healing and transforming power of God and have a passion to lead others into that same Power! It is my purpose, desire and passion to teach others how to overcome defeated living, live the Victorious Life and to live out their destiny in Christ.
Life Today
Tracy cherishes her family life with her husband and their 9 amazing children. As ordained ministers, Darryl & Tracy travel extensively preaching the gospel of Jesus Christ to restore people back to God and for all to experience the transforming power of the Word of God in every area of their lives.
Ministry Highlights:
Ordained Minister
Author: The Imperfect Marriage, Help for Those Who Think It's Over (2014 Simon & Schuster).
Author: Clean Sober & Saved Christ-Centered Recovery Curriculum (2015).
Co-Author: Straw, Finding My Way (Biography of Darryl Strawberry-2010 Harper Collins)
Co-Founder, President/CEO of Strawberry Ministries and Straw Marketing, LLC
Press Downloads
Tracy Strawberry: Video Introduction
Promotional Photos
Click to enlarge and download.
Books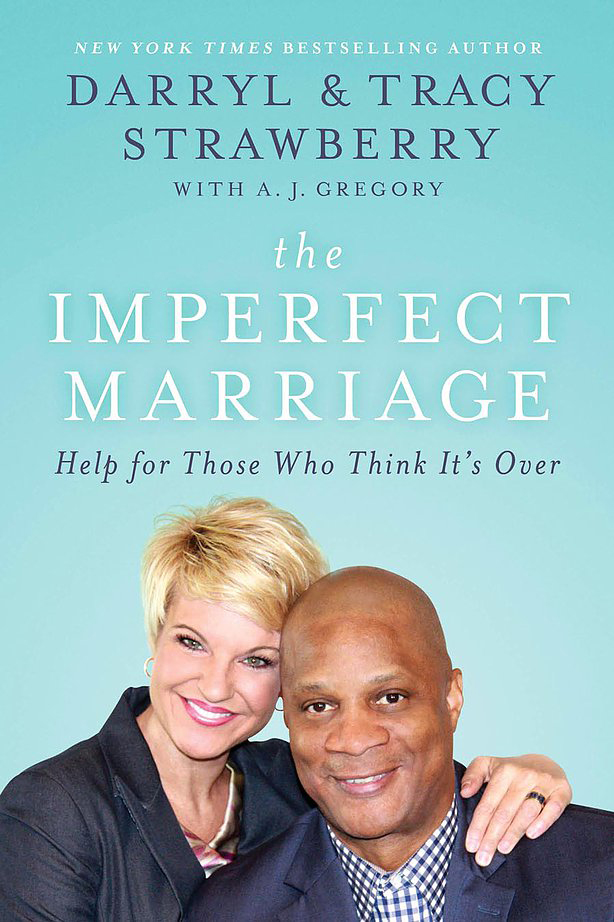 The Imperfect Marriage
Help for Those Who Think It's Over
A marriage guidebook for the not-so-perfect marriage—filled with extremely candid, practical, and biblically based principles—proven to make any relationship successful.
Clean Sober & Saved Curriculum
Do you encounter people who struggle with God or need help embracing their Spiritual Connection within their recovery? Do they seek answers to some of the questions about the "God Piece" in recovery? If so, The Clean, Sober & Saved curriculum was designed to be a helpful resource to you and to those you serve.